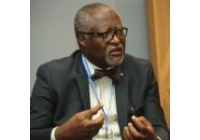 Cameroon is one and indivisible' is a pronouncement that is supposed to have a solemn ring to it. However, there is so much happening in Cameroon today that such a statement now produces more questions than answers. Are we talking about a territory or a people?
As a Territory?
Cameroon as a country, or parts thereof, has been known as:
KAMERUN, SOUTHERN and NORTHERN CAMEROONS, "LA REPUBLIC DU CAMEROUN", FEDERAL REPUBLIC OF CAMEROON, WEST CAMEROON, EAST CAMEROON, THE UNITED REPUBLIC OF CAMEROON a...